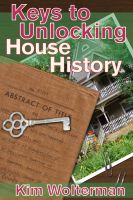 Keys to Unlocking House History
by

Kim Wolterman
Are you researching the history of your home or property? Or perhaps you are a genealogist trying to find out where your ancestors lived. Keys to Unlocking House History offers a step-by-step guide on where to find the resources to assist in researching house history. This book will help remove the frustration and put the fun into house research.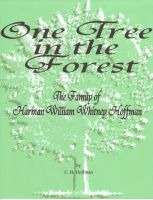 One Tree in the Forest - The Family of Harman William Whitney Hoffman
by

C.B. Hoffman
(4.00 from 1 review)
A family history book focusing on the direct-line ancestors and the direct descendants of Harman W. W. Hoffman. This book traces from the original immigrant to the US to the current generation of direct descendants, spanning a timeline from the 1720's to the late 1990's. Important surnames include Riggs, Kimmel, Markley, Lanning, Wheaton and others.