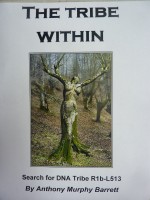 The Tribe Within
by

Anthony Murphy Barrett
The Tribe Within Search for DNA Tribe R1b-L513 (Version 3.1) Why seek out our ancestry? Is it to discover our ethnicity or is it deeper? This author takes latest DNA results of one recently "found" British Isles tribe and about 400 family surnames associated with its DNA and rewrites history. Not surprising; tribal DNA often tell different stories than the history we've been told to believe,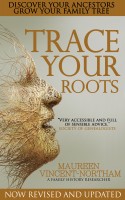 Trace Your Roots
by

Maureen Vincent-Northam
Discover your ancestors. Grow your family tree. Full of effective tips and advice on tracing your family's history, from gathering background information and deciphering old documents, to discovering and consulting less well-known records and reading between the lines when tackling civil resources. Trace your Roots is an invaluable, easy-to-use guide for every budding genealogist.
Related Categories