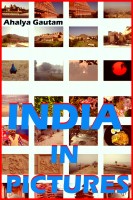 India In Pictures (A photo Book)
by

Ahalya Gautam
As the 7th largest country in the world, India stands apart from the rest of Asia, marked off as it is by mountains and the sea, which give the country a distinct geographical entity. Bounded by the Great Himalayas in the north, it stretches southwards and at the Tropic of Cancer, tapers off into the Indian Ocean between the Bay of Bengal on the east and the Arabian Sea on the west.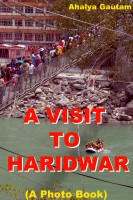 A Visit To Haridwar (A Photo Book)
by

Ahalya Gautam
Haridwar is ancient pilgrimage city sited in Uttarakhand is one of the 7th holiest places in the country. The world famous Kumbh Mela that takes place once in 12 years has put Haridwar on the world chart! Over ten million people visit this holy place then, all looking to cleanse their souls and attain salvation.