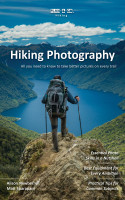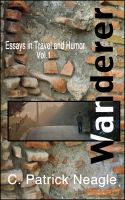 Essays in Travel and Humor Vol. 1: Wanderer
by

C. Patrick Neagle
(5.00 from 2 reviews)
The first in a series of books collecting travel and humor pieces the author wrote for a fabulously well-regarded newspaper column ("fabulously well-regarded" by his two dozen readers, anyway) while teaching college-level English classes onboard US Navy ships. Thrill as he rides a camel! Gasp as he avoids immolation in a volcano (by not, y'know, falling in)! Be filled with the joy of travel!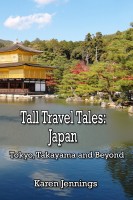 Tall Travel Tales: Japan. Tokyo, Takayama and Beyond
by

Karen Jennings
Two British-Canadians headed off to the land of the rising sun to experience the delights of bullet trains, bento boxes, communal baths and eating pancakes on Mount Fuji. Told with gentle humour, this is the story of their trip to Tokyo, Takayama, Kanazawa, Kyoto, Hiroshima, Miyajima and Kawaguchiko. Beautiful photographs in every chapter.
Related Categories