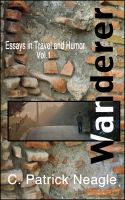 Essays in Travel and Humor Vol. 1: Wanderer
(5.00 from 2 reviews)
The first in a series of books collecting travel and humor pieces the author wrote for a fabulously well-regarded newspaper column ("fabulously well-regarded" by his two dozen readers, anyway) while teaching college-level English classes onboard US Navy ships. Thrill as he rides a camel! Gasp as he avoids immolation in a volcano (by not, y'know, falling in)! Be filled with the joy of travel!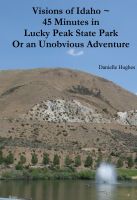 Visions of Idaho ~ 45 Minutes in Lucky Peak State Park Or an Unobvious Adventure
(5.00 from 1 review)
This small, experimental book consists of a series of photographs taken at Sandy Point Beach in Lucky Peak State Park in Idaho in early July 2013. They highlight the many joys and pleasures present in our park system, even in a small, neatly tucked away locale.