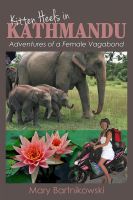 Kitten Heels in Kathmandu, Adventures of a Female Vagabond
by

Mary Bartnikowski
(5.00 from 2 reviews)
Mary, newly minted as a lone warrior after raising her son, sells everything she owns, breaks free of the USA and takes us on a water slide ride photographing the Dalai Lama in India to riding elephants bareback in Nepal. Across 27 countries by train, boat, bus, motorbike, and rickshaw she discovers that courage takes practice and wanderlust costs less than it does to stay home working.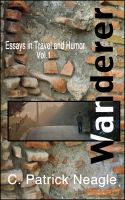 Essays in Travel and Humor Vol. 1: Wanderer
by

C. Patrick Neagle
(5.00 from 2 reviews)
The first in a series of books collecting travel and humor pieces the author wrote for a fabulously well-regarded newspaper column ("fabulously well-regarded" by his two dozen readers, anyway) while teaching college-level English classes onboard US Navy ships. Thrill as he rides a camel! Gasp as he avoids immolation in a volcano (by not, y'know, falling in)! Be filled with the joy of travel!