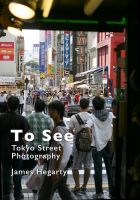 To See: Tokyo Street Photography
(5.00 from 3 reviews)
I was searching for the real heart of Tokyo and I went looking for it in the fleeting glance, the intersections of movement, the spark of knowing and seeking, the entirely honest moments ever flowing upon the river of life that is any street, anywhere. It was humid, it was July. But even in the rain, the energy of the street never stops. This was Tokyo, and it was special, it was amazing.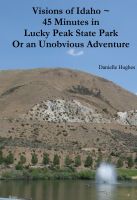 Visions of Idaho ~ 45 Minutes in Lucky Peak State Park Or an Unobvious Adventure
(5.00 from 1 review)
This small, experimental book consists of a series of photographs taken at Sandy Point Beach in Lucky Peak State Park in Idaho in early July 2013. They highlight the many joys and pleasures present in our park system, even in a small, neatly tucked away locale.