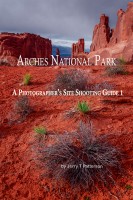 Arches National Park - A Photographer's Site Shooting Guide I
by

Jerry Patterson
This ebook is strictly about great places to photograph in the Moab, Utah from iconic mesas, arches, goose-necks, sunrise and sunsets both for day time and night sky / Milky Way photography. The reader is taken from Professor Valley east of Moab to Arches National Park, Canyonlands, House on Fire and Monument Valley. Google satellite map markers are used with each photo to help find each location.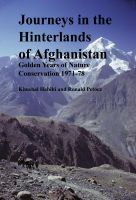 Journeys in the Hinterlands of Afghanistan
by

Khushal Habibi
Journeys in the Hinterlands of Afghanistan is a narrative of our trips into the mountains and plains of the country in search of its elusive wildlife. It is a testament of our encounters with the people of the land, their culture, folklore and how they cope with the rigors of life. It is an account of a time of peace and tranquility describing the beauty of its natural wonders.
Related Categories