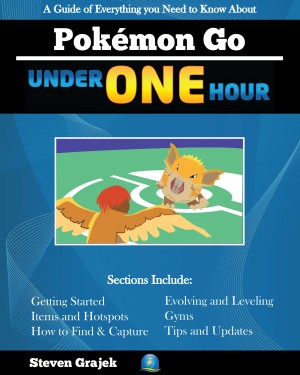 Pokemon Go Under One Hour
by

Steven Grajek
Welcome to the wonderful world of Pokémon. There are many of you who have already downloaded this game (over 100 million users!), some have even played a significant amount by now. In this guide we will go over everything you need to know to help you get started or to take your gaming to the next level.
Playground Earth
by

Adua Venture
(5.00 from 1 review)
Playground Earth is not an ordinary travel guide. It is a unique book, bursting with games and ideas that will transform your family's travels. The games cover every aspect of travelling: choosing the destination, long journeys, sightseeing and exploring, taking photos, going to museums and galleries, waiting in line, making souvenirs, eating local food and more.