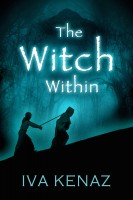 The Witch Within
by

Iva Kenaz
Gripping mystical tale set in medieval Bohemia. The novel was inspired by natural magic, runes, paganism and the mystical legends of South Bohemia. It's written in first-person present tense and is lyrical in some parts.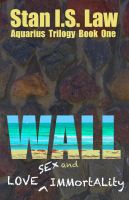 Wall — Love, Sex and Immortality [Aquarius Trilogy Book One]
by

Stan I.S. Law
(4.88 from 16 reviews)
If you suspect you are more than flesh and bones, read Stan Law. If you want to be sure, read Stanislaw Kapuscinski. WALL is a novel about Love, Sex, and Immortality. Action takes place in Montreal - Canada, Milos - a fabulous Greek Island, and in realms accessible only to those who read this book. It also explores quantum tunneling where physics and metaphysics blend into a new reality.
Related Categories