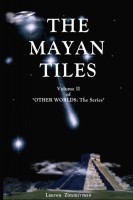 The Mayan Tiles
by

Lauren Zimmerman
(5.00 from 2 reviews)
Paul is from elsewhere. On a mission to retrieve ancient tiles brought to Earth by an alien society long ago. Filled with wisdom from beyond Earth's boundaries, the tiles hold the keys to how Humanity will change and survive the upcoming Earth changes and entry into a higher universal order with other-world societies. 2nd volume of "OTHER WORLDS: The Series." Written as fiction, but based on fact.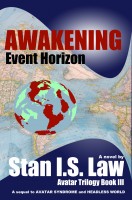 AWAKENING - Event Horizon
by

Stan I.S. Law
(5.00 from 7 reviews)
AWAKENING offers the next gigantic step in Human Evolution. Anne Howell and her group of friends are among the few that survive a cataclysmic event in human history. They learn the secret of the Event Horizon, where the centripetal and centrifugal forces remain in perfect balance. Anne discovers the enormity of the Creative Potential still dormant within her.
Related Categories