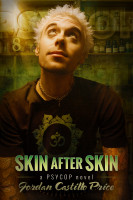 Skin After Skin (PsyCop #8)
by

Jordan Castillo Price
Fierce. Audacious. Independent. Curtis Ash can't be bothered to settle down. He's too busy enjoying his cushy job as a high-paid stylist, caught in a whirlwind of hookups, parties, and obscenely priced cocktails. While he insists he doesn't need a relationship to complete him, would sharing his life with someone really be so bad?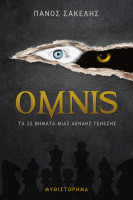 ΟΜΝΙΣ, Τα 22 βήματα μιας Αέναης Γένεσης
by

Panos Sakelis
Ο Ιωάννης, αποτέλεσμα πειράματος επιστημόνων γενετικής, γεννιέται με πλήρη μνήμη της ζωής πριν από τη γέννησή του. Σταδιακά βιώνει αναδρομές σε προηγούμενες ζωές, μέσω των καρτών Ταρώ. Η σύγκρουση με τις δυνάμεις του κακού είναι αναπόφευκτη. Μια σκοτεινή δύναμη, θα αφιερώσει όλη της την ύπαρξη για να τον συντρίψει. Η απόλυτη μάχη ανάμεσα στο καλό και στο κακό έχει ξεκινήσει.
Related Categories