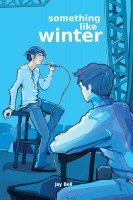 Something Like Winter
by

Jay Bell
(4.83 from 6 reviews)
When Tim meets recklessly brave Benjamin Bentley, a whole new world opens up to him—love, sex, warmth…home. Certain that society won't understand what they have together, Tim struggles to protect their relationship. As his lies push Ben away, Tim learns that the greatest enemy can come from within. Something Like Winter is the companion novel to Something Like Summer.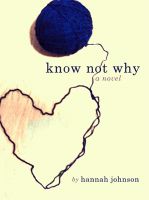 Know Not Why: A Novel
by

Hannah Johnson
(4.71 from 7 reviews)
Howie gets a job at a hokey arts 'n crafts store to meet girls. Instead, he meets Arthur. Sure, Arthur is smart and charming and has distractingly magnificent eyelashes, but there's no getting away from one troublesome fact: he's a dude. And Howie, who's spent the past twenty-two years being strictly unexceptional, isn't about to shake up his whole (mediocre) existence now. ... Right?
Related Categories