Special Deals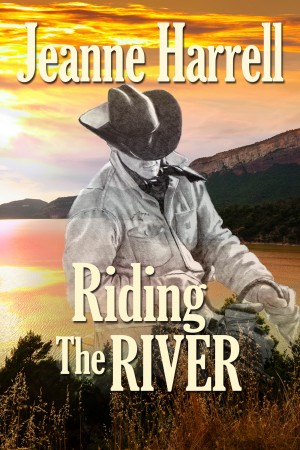 Riding the River (The Westerners, Book One)
by

Jeanne Harrell
(3.50 from 2 reviews)
Sarah Hughes loves old Western movies. Her favorite is Big Country with Gregory Peck. She decides to spruce up her life by vacationing at a horse and cattle ranch like Peck did. She meets cowboy Matt Garth and they help drive a herd of horses to a pasture in the wilderness. He's a country boy and she's a city girl, but there's a real spark here. Is it possible this is a new start for her?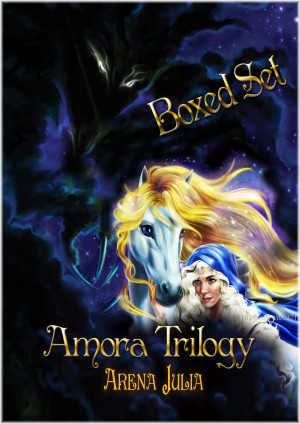 Amora Trilogy Boxed Set
by

Arena Julia
A coming of age, a black heart, a tenacious curse, and an evermore love - Amora Trilogy is a fast-paced, riveting, magickal, fantasy mystery, which entices adolescent and older readers alike. Enter a new enchanted world, where the deathly threat of the beast Esor looms in the belly of Shadow Valley, and even best friends can't trust each other. Esor, Book 1, Elon, Book 2, Ever, Book 3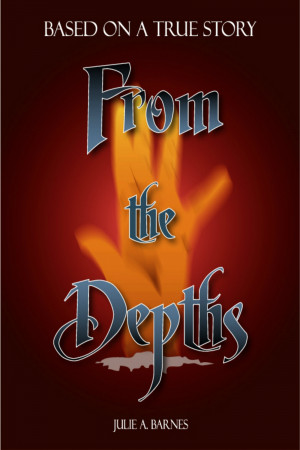 From the Depths: Based on a True Story
by

Julie A. Barnes
Eight-year-old Andrea is determined to survive in her abusive home. She learns that she was adopted, beginning a journey that leads her into the depths of hell as she faces an enemy who wears a disguise and utilizes underworld tactics. A coming-of-age tale with supernatural events, romance, medical drama, and the divine feminine rising intact from the ashes in Phoenix.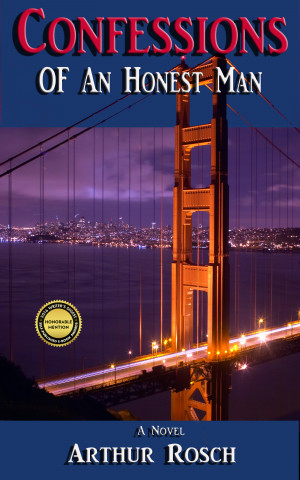 Confessions Of An Honest Man
by

Arthur Rosch
Price:
$2.99

USD.
(
Free
!)
Words: 141,000.
Language: English.
Published: February 22, 2016
. Categories:
Fiction
» Coming of age
(5.00 from 2 reviews)
This novel has won Writer's Digest Honorable Mention. In spite of its dark subject matter "Confessions Of An Honest Man" is written with warmth and wit.This is a novel about family dysfunction.psychotherapy, jazz, addiction, and The Afghan War. This gripping tale of the secret life of a suburban family is an original literary achievement.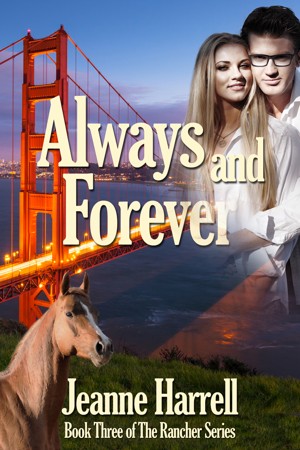 Always and Forever
by

Jeanne Harrell
Meg Johnson lives a good life in San Francisco as a chef in a great restaurant on Fisherman's Wharf. She's finally ready to take a chance at love and meets two handsome men. Both desire her and use very different methods to win her. She soon learns that the road to love is full of twists and turns and happiness doesn't come easily.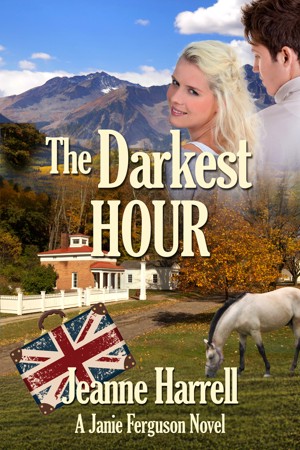 The Darkest Hour, a Janie Ferguson Novel
by

Jeanne Harrell
Janie Johnson is newly married to sexy Craig Ferguson and in the employ of the U.S. Secret Service. It becomes increasing more difficult for her to juggle job demands with being a bride. She gets caught up in a dangerous, international counterfeit case that takes her to England. With her marriage strained to the breaking point, it all falls apart in London. The sequel to Being Emma.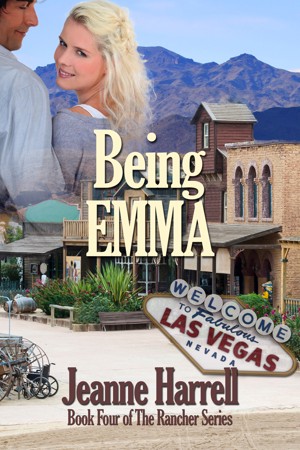 Being Emma
by

Jeanne Harrell
Deputy Janie Johnson is an independent and headstrong young woman. The last thing on her mind is getting tangled up with some man. Being a deputy keeps her busy, as does training for the state archery tournament in Las Vegas. But Janie's life is turned upside down as family friend, Craig Ferguson, and then well driller, Mike Church, both cast their attentions her way.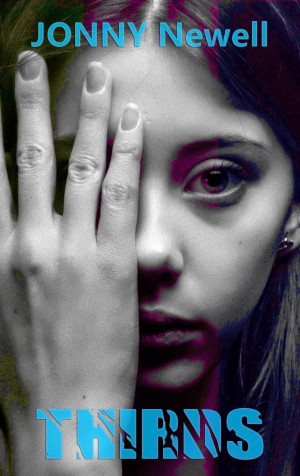 Thirds
by

Jonny Newell
It killed me to not look at Asher and her sparkling emerald green eyes, as she sat in the designated chair. But Asher just sat looking straight ahead emotionless and focused. Next, the door opens and in walks the final group. I searched for the one that looked like Asher and myself but she was missing. A women's dry voice filled the silenced room, "Good morning Thirds, welcome to testing."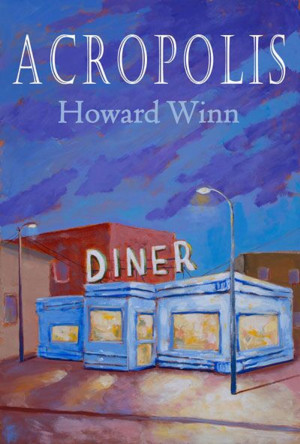 Acropolis
by

Howard Winn
A small group of soldiers enters Vassar College, courtesy of the GI Bill, and each attempts to settle into civilian life. A clash of cultures combined with readjustment battles amid the creative intellectual world of academics during the beginnings of the McCarthy era makes for an engaging story, as these good men are forced to examine long-held beliefs of freedom, patriotism, and service.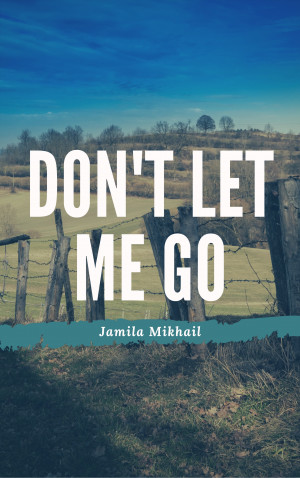 Don't Let Me Go
by

Jamila Mikhail
On top of battling the normal teenage angst that everyone goes through, Joanie is also reeling from her parents' bitter divorce and having to cope with her mom's new boyfriend and dad's new family. Alone in a new town and without friends, she turns to passing the time by making toy models of soldiers and is shocked when one of them comes to life. What she doesn't know is that Adler has a secret.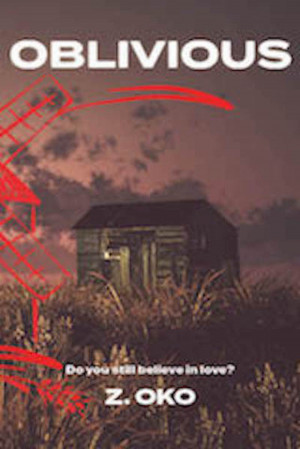 Oblivious
by

Z. Oko
Love, the first book to be printed in the West, and a harrowing renunciation merge together to create the ideal illusion.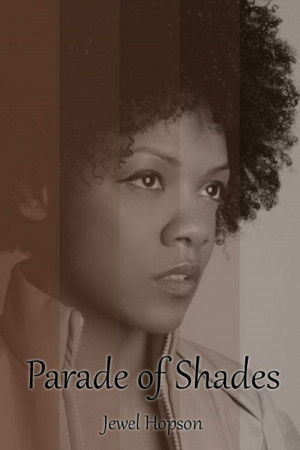 Parade of Shades
by

Jewel Hopson
For the better part of her young life, Karen Baker reacts to people who either praise or resent her tawny complexion. When her mother abandons the family, she is left to help raise her younger siblings with a father who unfortunately is absent even when he is at home. A Big Sisters mentor briefly steps into her life, and positive change begins. However Karen quickly learns everything has a price.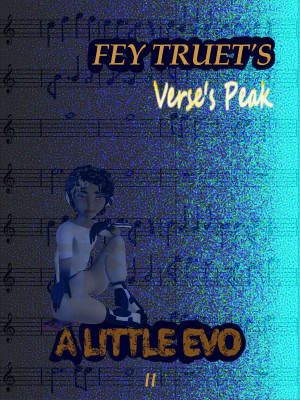 A Little Evo: Verse's Peak
by

Fey Truet
We're all a little evil, but Verse feels he may have committed the worst sin yet. Nonetheless, in a world where iniquities run rampant, he may find that the hand that sins is the hand that saves.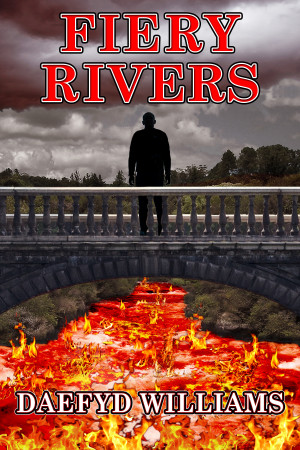 Fiery Rivers
by

Daefyd Williams
Price:
$2.99

$1.50 USD.
(
50% off
!)
Words: 110,050.
Language: English.
Published: November 1, 2017
. Categories:
Fiction
» Coming of age
Fiery Rivers is the coming-of-age story of Devon, a ten-year-old boy who lives with his Pentecostal parents in Ohio in the sixties. One day, he commits a sin that engenders a lifelong struggle with obsessive-compulsive disorder. As he attempts to disentangle himself from the disorder, he becomes aware of sex. Intriguing, unexpected scenes of magical realism enliven the narrative.
Related Categories