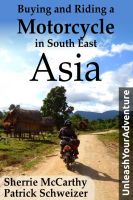 Buying and Riding a Motorcycle in South East Asia
by

Sherrie McCarthy
(5.00 from 1 review)
When it comes to riding Southeast Asia the big question is not "should I buy or should I rent" but rather "where do I even start?" The authors were confronted with just this question as they attempted to plan a motorcycle trip throughout Thailand, Malaysia, Cambodia & Laos. Every answer they found was different. So they decided to write this handbook as a guide for other new riders in the region.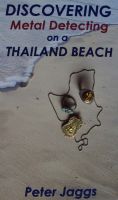 Discovering Metal Detecting on a Thailand Beach
by

Peter Jaggs
(3.00 from 1 review)
Hunting for pirates' hidden gold and silver in the golden sands of a palm-fringed, exotic tropical island was the daydream of many of us when we were school kids. Unfortunately it is a fantasy that almost nobody can ever fulfill. This unusual and completely original book will take you on a layman's treasure hunt.
Related Categories