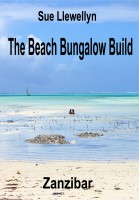 The Beach Bungalow Build - Zanzibar
by

Sue Llewellyn
In 2013 Sue Llewellyn backpacked around Southern Africa. Along the way she met Ame, a local man who was trying to make enough money to build a house for his wife and child by running a seafood beach bar and restaurant in Zanzibar. Sue introduced Ame to a friend teaching tourism on the island and set in motion a serious of events that led to the Beach Bungalow Build.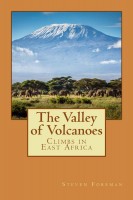 The Valley of Volcanoes
by

Steven James Foreman
In a part of the Great Rift Valley in East Africa lies the most famous African mountain of all, Mount Kilimanjaro. But there are other mountains nearby to climb; such as Mount Meru, Mount Elgon, Mount Hanang and the active volcano, Ol Doinyo Lengai. This little book gives insights about them and advice that will help you successfully reach their summits.