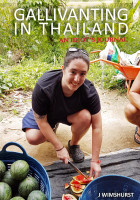 Gallivanting in Thailand: An Idiot's Journal
by

Jenna Wimshurst
A humorous journal of my trip to Phuket, Thailand exploring Patong, Kata, Karon, Phi Phi islands, Big Buddha, the elephant sanctuary and much more. This comedic and realistic piece of travel writing takes you on a journey through the island of Phuket with Jenna, a lesbian writer from London and her Scottish girlfriend, Suz.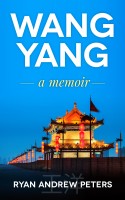 Wang Yang - a memoir
by

Ryan Andrew Peters
Accompany Ryan, as he becomes familiar with the intricate Chinese culture and traditions. He makes his new home in Xi'an, one of the oldest cities in the new China. In days gone by, Xi'an marked the starting point of the Silk Road and is home to the majestic Terracotta Warriors. Wang Yang, a memoir follows the gripping story of Ryan Andrew Peters, an ESL teacher from South Africa.