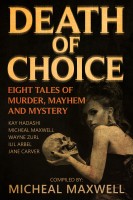 Death of Choice - Eight Tales of Murder, Mayhem and Mystery
by

Micheal Maxwell

,

Kay Hadashi

,

Wayne Zurl

,

Ilil Arbel

, &

Jane Carver
Come along to a Children's Cemetery, 1920's London, a diner in L.A., a foggy barnyard, a small town in Tennessee, a Hawaiian beach, and discover chills, thrills, and crimes you'll long remember. Meet a flashy designer, a neurosurgeon, a coroner, a woman of European elegance, a detective who's fed up, and a Tennessee Police Chief all filling the pages of Death of Choice.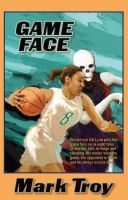 Game Face
by

Mark Troy
(5.00 from 1 review)
Private eye Val Lyon puts her game face on in eight tales of murder, lust, revenge and cheating. No matter what the game, her opponent is Death and he always scores first.
Related Categories