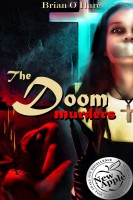 The Doom Murders
by

Brian O'Hare
(5.00 from 1 review)
Prominent figures in Belfast are being murdered. No clues are left at the forensically immaculate crime scenes of what the press are calling "the naked murders", except odd theatrical props and some random numbers and letters concealed at each scene by the killer. Detective Chief Inspector Jim Sheehan must race to solve the mystery before another victim is claimed.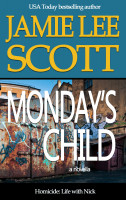 Monday's Child Homicide: Life with Nick, Book 1
by

Jamie Lee Scott
You fell in love with homicide detective Nick Christianson in the Gotcha Detective Agency mysteries. Now you get to see his story, from his point of view. Monday's Child is a crime novella set in San Francisco, California. SFPD patrol officer, Nick Christianson, is the first on the scene of a dead boy found in an alley. When the homicide cops don't have time to find the killer of a "street kid,"
Related Categories