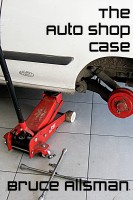 The Auto Shop Case
by

Bruce Allsman
A gruesome discovery in the trunk of a white sedan in an auto repair shop, draws homicide detectives John Allen and Chris Davidson into a murder mystery. The victim, Susan Baldwin, is the young wife of a middle-aged real estate developer, Steven Baldwin, a respectable member of the city's business community and a close friend of the police commissioner.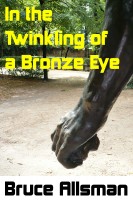 In the Twinkling of a Bronze Eye
by

Bruce Allsman
The arrival of a gift from its sister city, Foshan in China, to Springton forces Bruce Greenwood, the city's park ranger to face an unusual situation. The gift, a life size bronze statue, placed near the park's main entrance stirs the outrage of some city folks.