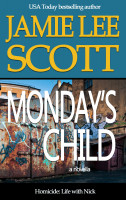 Monday's Child Homicide: Life with Nick, Book 1
by

Jamie Lee Scott
You fell in love with homicide detective Nick Christianson in the Gotcha Detective Agency mysteries. Now you get to see his story, from his point of view. Monday's Child is a crime novella set in San Francisco, California. SFPD patrol officer, Nick Christianson, is the first on the scene of a dead boy found in an alley. When the homicide cops don't have time to find the killer of a "street kid,"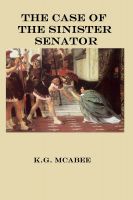 The Case of the Sinister Senator
by

K.G. McAbee
(5.00 from 1 review)
In ancient Rome, hard-boiled detective Nero Lupus meets the dame of his dreams. But Lupus knows better than most, it only takes one short chariot ride to turn a dream into a nightmare...
Related Categories