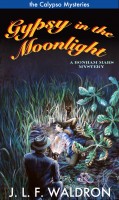 Gypsy in the Moonlight
(5.00 from 1 review)
This work of historical noir fiction is set on the island of Trinidad during World War II. As stealthy Nazi U-boats try to reach the ports of Latin America, Trinidad becomes a vital outpost in the British and American effort to head them off. But as the days grow hotter and the nights grow longer lying in wait for those Nazi ships, restlessness turns to mischief, and mischief turns to murder.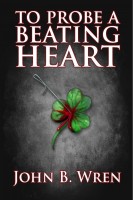 To Probe a Beating Heart
In the autumn of 1991, a young girl disappears from a Cleveland Heights, Ohio neighborhood. The only witness is an elderly woman whose description of the possible kidnapper could fit any number of people. As police, friends and family search the immediate area for Annette, she is taken farther away and becomes one of the predator's early victims.