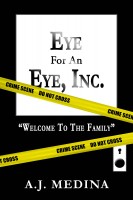 Eye for an Eye Inc. - Welcome to the Family
by

A.J. Medina
Cops go to him for help when they can't connect the dots. Families go to him when the justice system doesn't work. Sometimes they overlap, and for the right price, he'll take care of it. He'll make them pay. The same way the victim suffered, so to shall they suffer. Whatever the crime, if the price is right, he'll dole out the justice.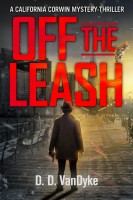 Off The Leash - A California Corwin P.I. Mystery Short Story
by

D. D. VanDyke
A murder in San Francisco's Tenderloin District is nothing new, but when ex-cop and private investigator Cal Corwin stumbles across the body of a witness she needs to find a runaway teenager, she find the two cases inextricably entwined - and time is running out. Off the Leash is a short Cal Corwin mystery set against the rich backdrop of the San Francisco Bay Area.
Related Categories