Special Deals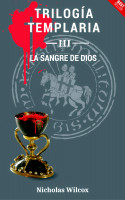 La sangre de Dios
by

Nicholas Wilcox
Simón Draco, un detective privado de Londres, antiguo mercenario en el Congo, recibe el encargo de viajar a Hamburgo para recoger dos piedras negras que forman parte de un antiguo legado templario.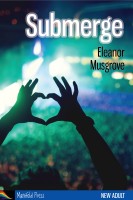 Submerge
by

Eleanor Musgrove
Jamie Hill walks into his local LGBT+ nightclub, Submerge, intending to make friends. He meets comedian Addie Crewe and her girlfriend Gina Wilson - but it's Miles Bradford who really catches his eye. Miles is smart, funny, kind. But though Submerge sparkles on the surface, Jamie knows that the club, just like himself, hides darker secrets - and even Miles might not be as clean-cut as he appears.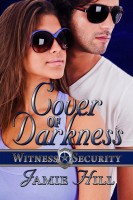 Cover of Darkness
by

Jamie Hill
It's US Marshal Ben Markham's job to keep witnesses alive, but providing protection to BDSM social club owners who stumble onto double murders isn't at the top of his bucket list. Still, protecting Mitzi Pomeroy until trial has its perks. Like close contact with gorgeous, smart-as-a-whip Assistant DA Addison Decker. Too bad Addie doesn't come with a warning label.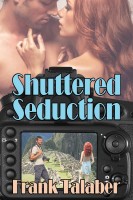 Shuttered Seduction
by

Frank Talaber
He only wanted to steal her company. She only wanted not to fall in love with him. Both had dark secrets they didn't want revealed. All Roy wanted to do was seduce Julia-Rae and convince her to sell him her company. Julia-Rae wanted to shut him out of her heart like every other man that got close. Only what do you do when you fall in madly in love with the enemy and the enemy with you.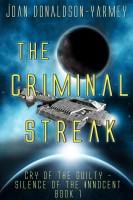 The Criminal Streak
by

Joan Donaldson-Yarmey
After two pieces of an asteroid hit their planet and knocked it off its axis, the surviving beings of the planet spent centuries rebuilding their society on the edge of disaster. The Leaders made Great Changes and Purges, constructing twenty huge cities, called megalopolises, to house their population, cultivating huge farms, and purging most of the technology so everyone had a job.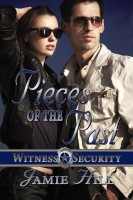 Pieces of the Past
by

Jamie Hill
The past is closing in on Christine Scott. Uprooted from her pleasant life in Chicago, she and her two children are thrust into the Witness Security Program when the mistakes of her husband catch up with him. He lands in prison, while she and the kids are transplanted to a quiet Kansas town.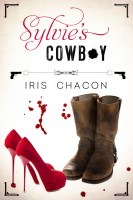 Sylvie's Cowboy
by

Iris Chacon
Sylvie once had a penthouse, a Ferrari, jewels, and rich friends. Now she has what she can cram into her "classic" VW, plus half of a ranch in Nowhereville—shared with The Abominable Cowboy. Walt inherited The Pouty Princess when her father "died." Walt's supposed to keep her safe and happy. Ha! She's dating a criminal, her dad's still alive, and Walt lives a double life. What could go wrong?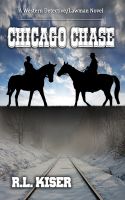 Chicago Chase
by

R.L. Kiser
(4.00 from 1 review)
A killer leads three lawmen a merry chase into dangerous renegade Kiowa territory and buries them in a snow avalance. How will they get out of this one?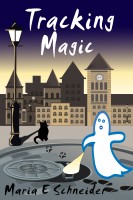 Tracking Magic
by

Maria E. Schneider
(4.67 from 3 reviews)
"Get Smart" meets "Ghost Busters!"-- A humorous urban fantasy. Five case files from Max Killian Investigations: Max is hired to expel a ghost from a mansion, counteract an ancient curse, investigate a graveyard mystery and figure out which secrets are worth dying for. All in a day's work--assuming he survives!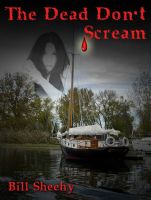 The Dead Don't Scream
by

Bill Sheehy
Honor killings are accepted practices in certain parts of the world, but not in San Francisco. When a man's pregnant wife has become the victim of an honor killing he wants revenge. Before he gets it, a local drug war between the Mexican mafia and a bunch of dealers, a couple cases of arson and getting rid of a few bodies have to be dealt with.
Related Categories