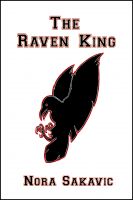 The Raven King
by

Nora Sakavic
(5.00 from 3 reviews)
Book 2; follows The Foxhole Court. The Foxes are a fractured mess, but their latest disaster might be the miracle they've always needed to come together as a team. If Neil can get through Andrew's personal barriers, they might have a fighting chance this season, but Neil is running out of time. Riko is intent on destroying Neil's fragile new life, and the Foxes have just become collateral damage.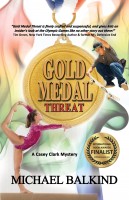 Gold Medal Threat
by

Michael Balkind
(5.00 from 7 reviews)
When Casey and Johnny overhear assassins discussing "taking out" an Olympic gymnast just prior to the Olympic Opening Ceremonies, they team up with Chelsea and Samantha, and attempt foil the crime. Suspense, action and lots of fun combine as the team puts their lives in harms way to identify and stop the assassins, before it's too late.
Related Categories