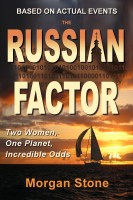 The Russian Factor: Two Women, One Planet, Incredible Odds
by

Morgan Stone
(5.00 from 2 reviews)
Anna Keitel's protected status and ability to travel has - at last - been established. Both women are now relatively safe from Russia and their pursuers. It makes telling this particular story possible. Writing as Jess Ducat, Morgan Stone brings you the story of their year-long, 26,000 km, run for their lives.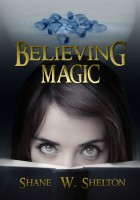 Believing Magic
by

Shane W. Shelton
(4.00 from 1 review)
Having never been a recreational reader, Jane Miller is not sure what to think as strange events from the book she's reading begin to mirror into her everyday life in odd ways. She's been told to report any unusual 'side effects' she experiences while in the drug study, but is 'book deja-vu' a side effect, or is it something that's totally normal when your really into a good book?
Related Categories