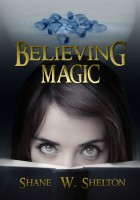 Believing Magic
by

Shane W. Shelton
(4.00 from 1 review)
Having never been a recreational reader, Jane Miller is not sure what to think as strange events from the book she's reading begin to mirror into her everyday life in odd ways. She's been told to report any unusual 'side effects' she experiences while in the drug study, but is 'book deja-vu' a side effect, or is it something that's totally normal when your really into a good book?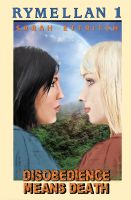 Rymellan 1: Disobedience Means Death
by

Sarah Ettritch
(4.75 from 4 reviews)
On the planet Rymel, falling in love can be deadly. Lesley and Mo live in a society that selects mates for its citizens and kills those who don't accept its choices. Deeply in love, the two women can't imagine being with anyone else, but their time together is running out. If they don't let each other go, they'll be executed.
Related Categories