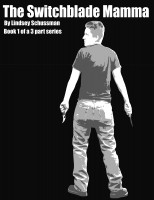 The Switchblade Mamma
by

Lindsey Schussman
Lillian Ann Cross was ordinary. She lived a simple life and she lived it day by day. In the blink of an eye, however, Lillian's life changed forever. It was a twist of fate that changed Lillian, for she came to know bloodshed and fighting as a new way of life. In the blink of an eye, Lillian became The Switchblade Mamma.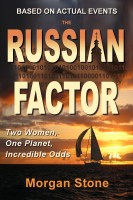 The Russian Factor: Two Women, One Planet, Incredible Odds
by

Morgan Stone
(5.00 from 4 reviews)
The truth is, we ran for love. That's it. Elena (Anna, in the novel) loved a woman (that would be me) and her family was ready to see her dead for that. The embassy tried to evacuate me. I declined. I couldn't leave Elena to the jackals, so we held on tight, and ran like hell.
Related Categories