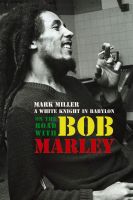 On the Road with Bob Marley: A White Knight in Babylon (Revised and Updated)
For more than 3 years Mark Miller traveled throughout the world with Bob Marley & the Wailers and was responsible for Marley's stage at 124 acclaimed concerts during the height of their success. Here Mark delivers his unique experience and reveals the underside of the marathon 3 year tour with the legendary Bob Marley.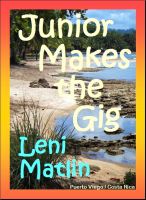 Junior Makes the Gig
In 1999, I took some long needed R&R and spent 6 months in Costa Rica in the Caribe Sur area, near Puerto Viejo de Talamanca. I wound up playing in an island music group 3 nights a week and though the pay was only 5000 colones a night – $18 at the time – the true value lay in a cultural experience not countable in currency. That's where I met Junior Alvarez and got to know him and hear his story.