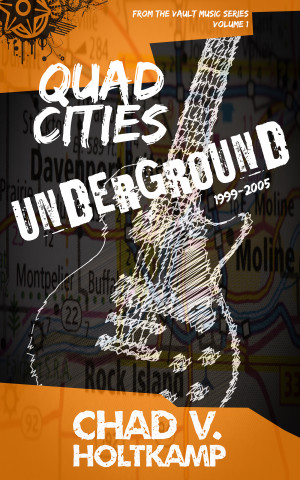 Quad Cities Underground
by

Chad V. Holtkamp
Writer Chad V. Holtkamp began his own career with an entertainment column focused on the happenings of the local music scene. Between 1999 – 2005, his "Quad Cities Underground" column appeared monthly in The Dispatch and Rock Island Argus newspapers. As Y2K fizzled and the millennium safely turned, the local music scene proved fertile ground for a wide variety of musical styles.
The Rise and Fall of The Clash
by

Danny Garcia
In 1983, at the height of their fame, punk band The Clash simply disintegrated. This is the full story of what really happened, as told to film-maker Danny Garcia by members of the band and those who knew them. The book contains the story of Garcia's odyssey to the eye of rock 'n' roll's most tumultuous tornado, the complete script of the resulting film, and some previously unpublished photos.