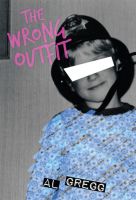 The Wrong Outfit
by

Al Gregg
The Wrong Outfit is a powerful novel about a boy called Adam Nedman, who grows up through the 1970s and 80s and is greatly affected by both football and Punk Rock. Perhaps Adam was just in the wrong place at the wrong time? From home life to football terrace. Through school days to punk chaos. Perhaps there had never been any doubt? Adam was in the wrong outfit.
The Rise and Fall of The Clash
by

Danny Garcia
In 1983, at the height of their fame, punk band The Clash simply disintegrated. This is the full story of what really happened, as told to film-maker Danny Garcia by members of the band and those who knew them. The book contains the story of Garcia's odyssey to the eye of rock 'n' roll's most tumultuous tornado, the complete script of the resulting film, and some previously unpublished photos.