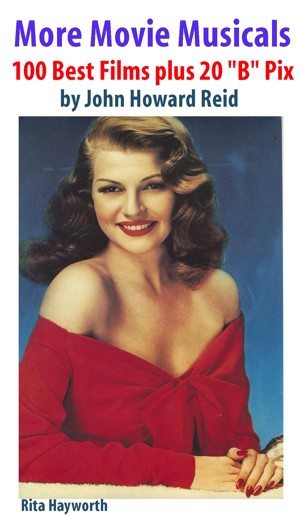 More Movie Musicals: 100 Best Films plus 20 "B" Pix
by

John Howard Reid
Musicals detailed range from best-loved movies like An American in Paris, Great Caruso and South Pacific to such personal favorites as Band Wagon, Calamity Jane, Deep In My Heart, Emperor Waltz, Footlight Parade, Fra Diavolo, Hollywood Hotel, Hollywood Party, Kiss, Lillian Russell, Make Mine Music, One Night With You, Roman Scandals, Rose Marie, State Fair, Whoopee! and You Can't Have Everything.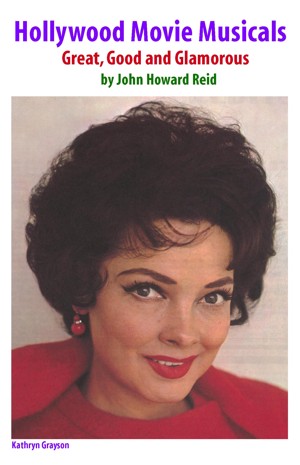 Hollywood Movie Musicals: Great, Good and Glamorous
by

John Howard Reid
In the golden years of cinema, Hollywood's Christmas presents to world-wide movie fans were always three or four spectacular musicals. In those days, musicals easily rated as the most popular movie genre. They were eagerly anticipated not only by the carriage trade but working-class audiences as well. This book provides a guide to over 150 of these crowd-pleasing, star-studded musical delights.