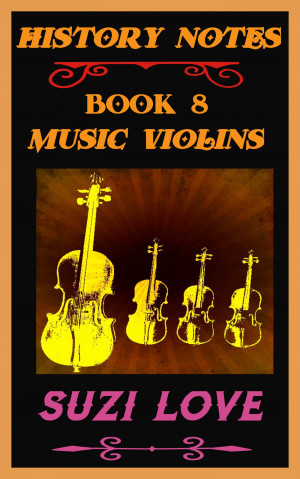 Music Violins: History Notes Book 8
by

Suzi Love
Viols, violins, and other stringed musical instruments from around the world through the 17th, 18th, and 19th Centuries. Beautiful pictures and easy to read information. Enjoy lots of pictures from fashion plates, museums, and sellers from around the world.
Guitar Works Volume Three: Custom Builds Two
by

Geo Dell
The AdjustOvation Build: This is a complete start to finish custom build. The base is an Ovation Applause with the upper bout holes, turned into a custom jazz guitar. I planned out this build and then put the pieces together for it over a few months while buying other parts for my guitar site. Covers Stripping - Fitment - Prep and Sanding - Priming - Paint - Final assembly. Over 80 color photos.