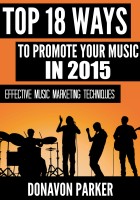 Top Ways to Promote Your Music in 2015
by

Donavon Parker
(5.00 from 10 reviews)
Did you know 94% of all records released today sell less than 1,000 units? Are you amongst the 10 million indie musicians whose last release did not sell 1,000 units? Increase your album sales and build your fan base with "Top 18 Ways to Promoting Your Music in 2015."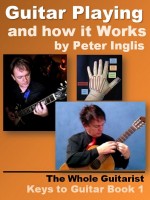 Guitar Playing and how it Works
by

Peter Inglis
What is it? Peter Inglis has a 40 career spanning the dance hall, to the recording studio and ultimately the concert stage. He has performed all styles from rock to pop, jazz to classical and now shares his experience via publications and coaching with guitarists who wants the fast track to competence. These are the keys to good guitar playing!