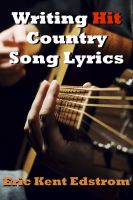 Writing Hit Country Song Lyrics
(5.00 from 5 reviews)
The songwriting book you can finishing reading in one sitting! Short and to the point, the fundamentals of country songwriting are covered in an an easy-to-read style. The author (a songwriter and former host of the Hit Hackers Podcast) has analyzed hundreds of hit songs to distill what they have in common.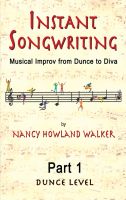 Instant Songwriting: Musical Improv from Dunce to Diva Part 1
(5.00 from 1 review)
Instant Songwriting is the ultimate how-to book for musical improvisers and an excellent resource for songwriters. Nancy Howland Walker guides you with clear, logical and fun step-by-step exercises, from the very basics of putting a song together, to highly advanced song techniques. Musical tracks are included for each exercise – to accompany you as you practice and master each step along the way.