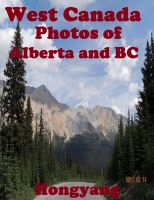 West Canada - Photos of Alberta and BC
by

Hongyang(Canada)/ 红洋(加拿大)
(5.00 from 3 reviews)
This photo book contains over two hundreds photos of West Canada (two provinces Alberta and British Columbia). It shows the stunning beautify from the coast cities Vancouver and Victoria to the Rocky Mountain towns Jasper, Banff and Canmore.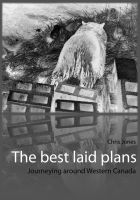 The best laid plans: journeying around Western Canada
by

Chris Jones
(4.60 from 5 reviews)
The Best Laid Plans is a valuable guide to Western Canada and an entertaining and humorous piece of travel writing. It gives useful tips but it contains more than that. It is full of interesting people, wildlife encounters, strange eating experiences, sudden plan changes, little-known facts, all written in a humorous and engaging style. Great for travellers or for those who like a good story.