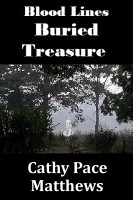 Blood Lines Buried Treasure
Emma inherited a farm from her grandmother when she died but what she didn't know was that there was a story of gold being buried on her land. Now someone wants that treasure and will do whatever it takes to get it. Thank God the ghost will be fighting for Emma this time. When you're fighting a ghost you know it's a ghost but when it's human how do you tell the good guys from the bad.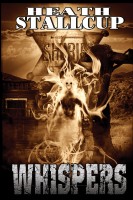 Whispers
When grave robbers disturb the tomb of Sheriff James 'Two Guns' Tolbert searching for Old West relics, a vengeful spirit is unleashed, hellbent for blood. Over a hundred years in the making, a vengeful spirit hunts for its killers. If those responsible couldn't be made to pay, then their progeny would. Can modern day law enforcement stop a killer that is already dead and buried?