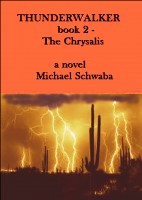 Thunderwalker - Book II - The Chrysalis
by

Michael Schwaba
(4.50 from 2 reviews)
Annie J Weston, free from the lair of Thunderwalker, now travels in Colorado possessed by an amnesia and a baleful power, an echo from her days in the Arizona desert, an echo from her days with the sorcerer Thunderwalker.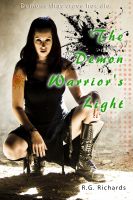 The Demon Warrior's Light
by

R.G. Richards
(5.00 from 1 review)
Spirits have always liked Nista, if she were a flame, they would be her moths. On a world where the dead never stay dead, children play with docile spirits and adults use them as domestic staff. Nista loves most, but when larger demons seek her out to feast on her spiritual light, she has no choice but to use a power she doesn't understand to crush them.