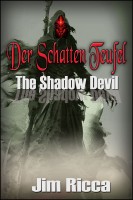 Der Schatten Teufel The Shadow Devil
by

Jim Ricca
Jim Richards returned home to Philadelphia after serving two years in the Military Police. He expected a joyful reunion with his fiancé, but learned she was brutally raped and murdered. Richards discovers she was the victim of a serial killer, possessed by a bloodthirsty demon, and he vows to hunt him down and kill him, or die trying.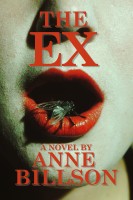 The Ex
by

Anne Billson
(4.00 from 1 review)
John Croydon is out of his depth. His latest client is classy and beautiful, and she's being stalked by her fiance's ex-wife, who is threatening to disrupt the wedding, or worse. Can Croydon persuade this inconvenient ex to leave the happy couple alone? Problem is, she's going to take a lot of persuading. Because she's dead. Has been dead for some time. And she isn't looking pretty.
Related Categories