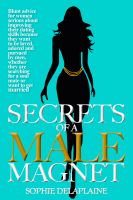 Secrets of a Male Magnet
by

Sophie Delaplaine
Blunt advice for women serious about improving their dating skills because they want to be loved, adored and pursued by men, whether they are searching for a soul mate or want to get married. After reading SECRETS OF A MALE MAGNET you will be forced to take a hard look at yourself. Learn NOT to sabotage yourself and your relationships. Quit attracting Mr. Wrong and find Mr. Right. Go for it!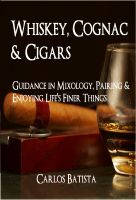 Whiskey, Cognac & Cigars: Guidance in Mixology, Pairing & Enjoying Life's Finer Things
by

Carlos Batista
This book gives the standards of Scotch, Irish, American, and Canadian Whiskies, Brandy [Cognac] & Cigars, accompanied by their history, production methods, variances of the product, definitions, flavor profiles and how to pair them with various foods or other spirits. Mixologists & Bartenders are not born, they're made. This book tells you how.
Related Categories