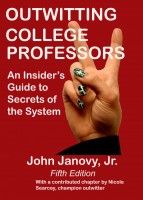 Outwitting College Professors, 5th Edition
by

John Janovy, Jr
Outwitting College Professors is the ultimate college success book, telling you everything you need to know, from how profs make out exams, to tips for maximizing grades on papers, and handling your relationships with the most difficult profs (in a chapter named "Advanced Outwitting")! Outwitting is the ideal gift for a graduating, college-bound, high school senior!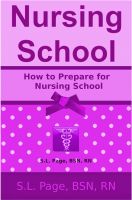 How to Prepare for Nursing School
by

S.L. Page
"How to Prepare for Nursing School" is a book that covers all of the important aspects of preparing for nursing school. In this book, you'll learn about the different types of nursing programs, how to select a good nursing school, how to finance your nursing education, and much more.
Related Categories