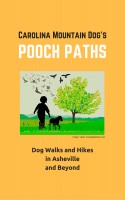 Pooch Paths: Dog Walks and Hikes in Asheville and Beyond
by

Barry Silverstein
Looking for dog walks and hikes in and around Asheville, NC? Then "Pooch Paths" is for you! This handy eBook offers descriptions, links, directions, and even insider tips for more than thirty dog walks and hikes. You'll find useful information about Asheville greenways, Bent Creek Forest trails, Blue Ridge Parkway trails, DuPont State Forest, Pisgah National Forest, and much more.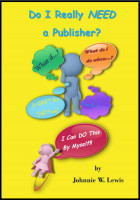 Do I Really NEED A Publisher?
by

Johnnie W. Lewis
You CAN publish your own work!! This book is perfect for the first time author or the one who wants to have more control over his/her work! Don't know how to start the process? In addition to getting your ebook onto Kindle, this will help you with publishing in other arenas, too, such as getting your book printed. Gives resources and caveats.
Related Categories