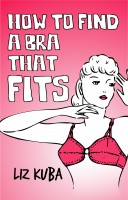 How to Find a Bra That Fits
by

Liz Kuba
"80% of women are wearing the wrong bra size." Sadly, most fitters that tell you this proceed to measure you incorrectly, putting you back into a bra that's the wrong size. Here's your solution: an impartial guide for teaching you to find a bra for yourself. Learn everything from the two basic measurements all the way to how to match a bra to your breast shape.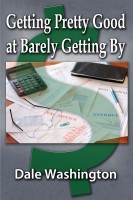 Getting Pretty Good at Barely Getting By
by

Dale Washington
The author, while sharing parts of his personal story about the struggle of living on a less-than-poverty-level income, reveals the strategies he still uses that keep him from going hungry and being homeless. The book goes beyond the traditional advice about coupon-clipping and buying things on sale. It offers realistic and timely money-saving tips the reader can start using immediately.
Related Categories