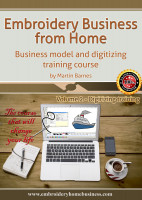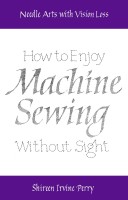 Needle Arts with Vision Loss: How to Enjoy Machine Sewing Without Sight
by

Shireen Irvine Perry
You can sew without sight! "How To Enjoy Machine Sewing Without Sight" is the third book in the "Needle Arts with Vision Loss" series. The focus is on safe adaptive blind techniques in machine sewing, including some hand sewing techniques and resources. This book may be used as a guide in teaching or as a resource for newly blind experienced needle artists.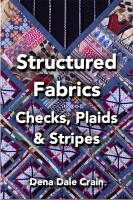 Structured Fabrics: Checks, Plaids and Stripes
by

Dena Dale Crain
In this clever and fun art quilt ebook, Structured Fabrics: Checks, Stripes and Plaids, explore a creative way to give new life to previously unused fabrics, scraps and embellishments in your stash. Fast sewing, with a thoughtful eye to color and value, moves the work along quickly and successfully. Make ATCs, wearables, accessories or one-off works of art—the designs and choices are up to you!
Related Categories