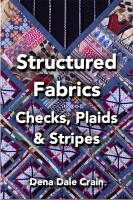 Structured Fabrics: Checks, Plaids and Stripes
by

Dena Dale Crain
In this clever and fun art quilt ebook, Structured Fabrics: Checks, Stripes and Plaids, explore a creative way to give new life to previously unused fabrics, scraps and embellishments in your stash. Fast sewing, with a thoughtful eye to color and value, moves the work along quickly and successfully. Make ATCs, wearables, accessories or one-off works of art—the designs and choices are up to you!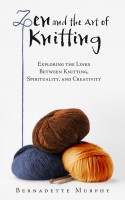 Zen and the Art of Knitting: Exploring the Links Between Knitting, Spirituality, and Creativity
by

Bernadette Murphy
This book explores what, arguably, everyone's grandmother always knew, that when passionate knitters become one with the craft, amazing things can happen. In Zen and the Art of Knitting, Bernadette Murphy explores how knitting fits into the larger scheme of life itself as meditation, creative expression, a gift to express love, a way to connect, and much, much more.
Related Categories