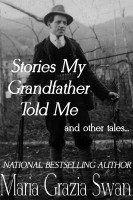 Stories My Grandfather Told Me... And Other Tales
by

Maria Grazia Swan
I grew up in a small Italian town at the foot of the Alps. We didn't have television, computers, or any other type of home entertainment. During the long winter evenings we listened to stories. My grandmother could tell fantastic tales of fairies and monsters. Often cousins and other neighborhood kids will gather in our kitchen to listen to Grandma spin her magic.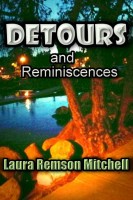 Detours and Reminiscences
by

Laura Remson Mitchell
Originally titled "Detours through the Twilight Zone," this collection of never-before-published short stories pays homage to the classic television series. Interspersed with the stories are the author's recollections of the circumstances surrounding and/or inspiring each tale. The final story, "Castles in the Air," was the basis for Mitchell's novel The Reality Matrix Effect.
Related Categories