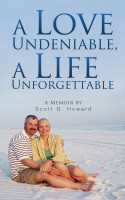 A Love Undeniable, A Life Unforgettable: A Memoir
by

Scott G. Howard
It was 'severe like' at first sight. Chris Conlon was a bright light in Scott Howard's life from the first moment he laid eyes on her. What started out as a chance meeting over mini golf ended as a deeply touching journey through life, love and battling bone cancer. In this book, Scott shares how love is the one thing that gets you through it all.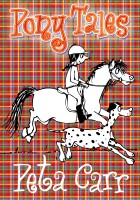 Pony Tales
by

Peta Carr
(5.00 from 1 review)
Pony Tales is based on the true life adventures of Peta, a young woman trying to establish a riding school in the wilds of Canada. Read about her escapades and those of her students as they battle their way through eccentric characters, and the treachery of those mothers willing to do anything to win! If you love ponies, funny characters and mischief this is an entertaining read that will delight.
Related Categories