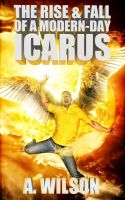 The Rise and Fall of A Modern-Day Icarus
by

A Wilson
(5.00 from 1 review)
Are you lifting weights because you want to develop more muscle mass? Why do most think that more muscle mass leads to an increase of resting fat metabolism? When you hypertrophy your muscles, you are enlarging Type IIb muscle fibres, which are glycolytic. There is an increase of carbohydrate metabolism, not fat metabolism. I have had problems with stress. Read my life-struggle to understand why.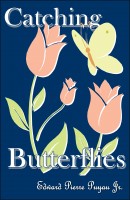 Catching Butterflies
by

Maurice Puyau
(5.00 from 1 review)
The random memories of my Dad's life as told in his unique and N'awlins gumbo style. The Spirit of Louisiana, and the Big Easiness of New Orleans, flows through these recollections reflecting his ever present joie de vivre. For 6 years, Dad sent 2 or 3 stories every other week to each of his 8 children in the mail. Come and "catch a butterfly" with Pops as his life is captured one smile at a time.
Related Categories