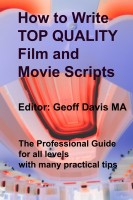 How to Write TOP QUALITY Film and Movie Scripts
by

Geoff Davis
Inspiring and practical course with many exercises from a professional film writer and expert with many real films and TV series. Many sections, great fun and challenging exercises. How to get a unique idea, structure, characters, plots and how to sell your script, and much more. Complete with practical advice on set design, making a set sheet, avoiding bloopers and mistakes. Read it now!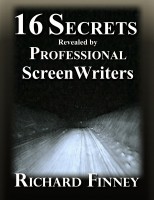 16 Secrets Revealed by Professional Screenwriters
by

Richard Finney
Those who can't do teach. And those who can't write professionally somehow end up writing books about screenwriting. This book is DIFFERENT -- written by a PROFESSIONAL currently working in Hollywood as a Screenwriter and Film Producer. Successful Professional Screenwriters REVEAL A SECRET about what led to their SUCCESS. 34,000 words of original text!
Related Categories