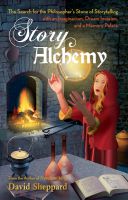 Story Alchemy: The Search for the Philosopher's Stone of Storytelling
For the advanced author. Screenwriter? Novelist? Playwright? Write short stories? Story Alchemy presents a powerful new technique for establishing story structure and gaining insight into the entire creative process. If you thought Novelsmithing was good, you'll be blown away by Story Alchemy.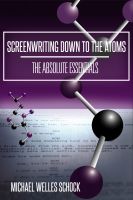 Screenwriting Down to the Atoms: The Absolute Essentials
This simplified 4-chapter edition of "Screenwriting Down to the Atoms" hand-picks the most essential sections of Michael Welles Schock's innovative new approach to screencraft - and offers them absolutely free. The selected chapters represent the core of the book's unique method, most of it unavailable in any other source. These are the real essentials every screenwriter must know.